Nature, Rest, Space, Water
three luxury holiday homes
Nature, Rest, Space, Water
three luxury holiday homes
located in the hills next to forests on the lake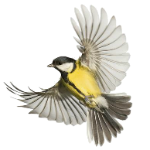 Where sun and wind make the water sparkle, and roe deer, boars and foxes roam freely in the beautiful surroundings. Find nature, peace, space, and enjoy the countless possibilities for walking, cycling, fishing, or kayaking.
Against the slope of the hill there are three beautiful, comfortable four-person holiday homes. Large terrace and view of the lake. Downstairs live and eat, sleep and shower upstairs. With complete furnishings just like at home.

WiFi
Internet at the home and the terrain

Lakeside
Private mini beach and floating jetty

Playground
Trampoline, sandbox, swing, slide

Animal friendly
In consultation the dog or cat is allowed!